Utrechts Kleinkunst Festival
A good man is hard to find, only strangers sleep in my bed...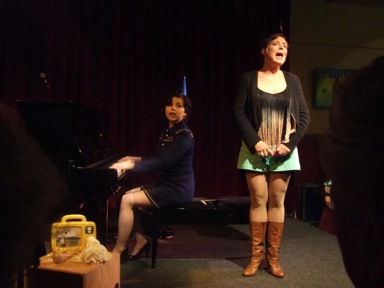 05/05/12 09:30
In januari hebben wij gewerkt met regisseuse Henriette Benzacken. Henriette haar visie was belangrijk voor ons
Tom Waits in a New Coat of Paint
project om te voelen, dat wij op het juiste spoor zitten.

Afgelopen donderdag hebben wij gewerkt met choreograaf
Jaakko Toivonen
. Jaakko heeft voor en met ons de puntjes op de i gezet voor de voorronde van het
Utrechts Kleinkunst Festival.

Zeer welkome en leuke details gekregen.

Wat fijn om met goede theatermensen te werken!

10 mei doen wij mee aan de voorronde van het Utrechts Kleinkunst Festival. Wil je komen kijken? Reserveer dan een plek via de bovenstaande link.