Wie is 'Mary' in 'The More The Mary'?

Dat zijn we allebei! Esther's doopnaam is Esther Johanna Maria, en Katja heet Katja Maria.


Hier zijn een aantal 'facts' over
Esther
Johanna Maria van Es: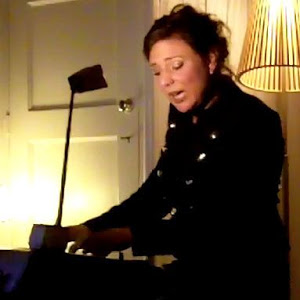 Sinds haar studie aan het Rotterdams Conservatorium, Zang Lichte Muziek, werkt Esther als freelance zangeres en zangcoach. Na haar studie heeft ze een aantal jaar opgetreden met haar eigen werk onder de naam Karol. Esther heeft een
zangpraktijk
aan huis en leidt een koor, Koor van Es. Zeven musicals lang is zij onderdeel geweest van het artistiek team van de Musicalschool van de SKVR in Rotterdam.

Behalve in The More The Mary, is Esther ook te horen in een aantal andere bezettingen. In de close-harmony groep
Stars & Belles
zingt zij de sopraanpartij. Af en toe zingt zijn ook mee als backing vocaliste bij
Charlie Dée
.


Morgen maak je kennis met de tweede Maria in The More The Mary!